DISCLAIMER: Loan monthly amortization & applied rate shall be confirmed in your loan docs. Loan approval shall be subject to the submission of the required docs., ACOM's credit policies & procedures.
ADVISORY: Review our Terms and Conditions before proceeding with the loan transaction.
Representative Example
Net Loan Amount: 15,000 for 10 months
Finance charges: 1k processing fee & 500 lending fee (One time only)
Interest Rate: 4.988%
Location Contacts
Our Services
REPRESENTATIVE EXAMPLE

| | | | |
| --- | --- | --- | --- |
| PRINCIPAL BALANCE | PRINCIPAL | INTEREST | AMOUNT |
| 15,000 PHP | 1,193.22 PHP | 748.25 PHP | 1,941.47 PHP |
| 13,806.78 PHP | 1,252.74 PHP | 688.73 PHP | 1,941.47 PHP |
| 12,544.04 PHP | 1,315.23 PHP | 626.24 PHP | 1,941.47 PHP |
| 11.238.81 PHP | 1,380.84 PHP | 560.63 PHP | 1,941.47 PHP |
| 9,857.97 PHP | 1,449.72 PHP | 491.75 PHP | 1,941.47 PHP |
| 8,408.25 PHP | 1,522.04 PHP | 419.43 PHP | 1,941.47 PHP |
| 6,886.22 PHP | 1,597.96 PHP | 343.51 PHP | 1,941.47 PHP |
| 5,288.26 PHP | 1,677.67 PHP | 263.80 PHP | 1,941.47 PHP |
| 3,610.58 PHP | 1,761.36 PHP | 180.11 PHP | 1,941.47 PHP |
| 1,849.22 PHP | 1,849.22 PHP | 92.25 PHP | 1,941.47 PHP |
| TOTAL: | 15,000 PHP | 4,414.68 PHP | 19,414.68 PHP |
TERMS
6 – 10 – Flexible
months
INTEREST RATE
4.988% mo.
APR = 59.86%
*Interest rate is computed on the principal balance, 
lower principal balance = lower interest payment.
See if you meet the following:
Filipino, 21 to 65 yrs old
Working tenure at least 3 months
At least ₱10,000 netpay or above
Present address must be within whole of Luzon
Has active workplace phone
Has active personal phone number
For Employees
A. 1 Valid Govt. Issued ID:

(PHILSYS ID, SSS, GSIS, UMID, Passport, Driver's License, Postal ID, Voter's ID, PRC, NBI Clearance)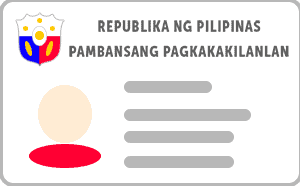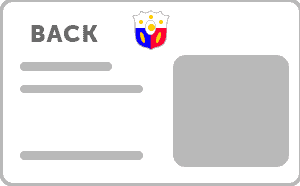 B. Proof of Employments:
1. Orig. Cert of Employment (w/in 3mos.)
 or

Company ID,
2.

(a.)

Latest Payslips issued w/in 2 mos. (must reflect the 1st and 16th of  the cut-offs of 1 month, recommended with TIN)


or (b.) 

BIR 2316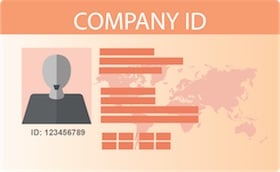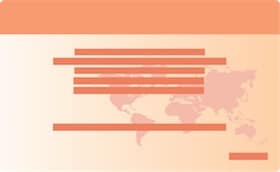 C. Proof of TIN/SSS: TIN Card, SSS Card, Recent BIR 2316, Company ID, Payslip
*No need for proof of TIN/SSS if you already have it in the other requirements such as Govt. ID or Proof of Employment
Visit in Person at any ACOM location near you.

SMS Service

(Check Balance, Available Loan Amount, Payment, Due Date, Additional Loan Amount, Update Personal Info)

How to Apply
Easy requirements, quick cash loan, no collateral, no co-maker, fast approval!
Prepare Gov. ID, Employment Proofs & TIN Proof
Get Your Cash
Deposited to your bank account,
GCash, Maya or get it from LBC
Repay Your Loan
Done monthly through Bayad Centers, GCash, Maya (via Bills then Loans), Cliqq 7-Eleven App, or at Cliqq Kiosks at 7-Eleven Stores.
7-eleven store locator