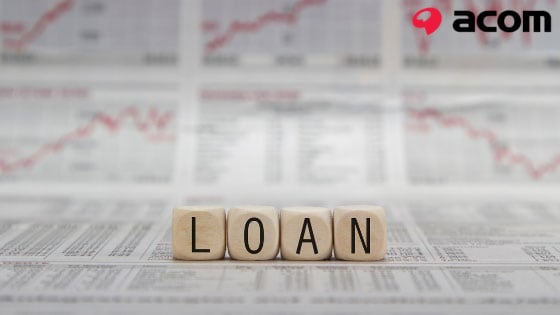 Lending or money borrowing is a popular financial go-to in the Philippines and has already turned into a culture for years now. Why not? It has been the easiest solution to financial difficulties of Filipinos may it be a short-term or perhaps, a long-term one. Qualifying for a cash loan in the Philippines can get really simple or difficult depending on the total amount of money you need, documents/files you have on hand, financial capability, the type of loan you're applying for, and many more factors. For the time being, this article will be focusing on the essential knowledge you need to have when it comes to personal loans.
What is a Personal Cash Loan?
It is a type of loan provided for health, education, household, and/or for any other personal usage. This kind of loan is either unsecured or secured (with collateral) and repayment is normally by adjusted sum payments (installments) over a fixed duration, depending on the borrower's capacity to pay back from his/her personal income. Personal loans in the Philippines are usually provided with no collateral requirement.
What is a Collateral?
It is a particular asset (house, land, car, building, and several more) pawned as secondary assurance by a borrower. The principal security is usually the anticipated money of the debtor such as his/her salary, business earnings, etc. Even though personal loan in the Philippines require no collateral most of the time, lenders may demand assurance in the event that the primary security is not considered to be fairly reliable or adequate enough to redeem the loan in case of a failure. When collateral is required, it must be documented legally so the lender would have the right to these assets when the time comes. Lenders would then have the legal power to seize and sell a collateral if the borrower cannot pay the loan back as agreed.
Different Forms of Cash Loans in the Philippines and How it Works
Yes, you read it right, there are different forms, methods, and terms of borrowing cash in the country. Listed below are a few (if not all) of the options you can choose from:
Five-Six Loan. This lending operation started from Indians that came to the Philippines who are often referred to as "Bumbay" (the term's origins are still debatable up to these days) and is one of the most utilized lending systems up to this day because no collateral is required to apply for the loan. A verbal agreement is sufficient to get this instant cash loan and the rate of interest is often 20% hence the term 5-6 (if you borrow 5, it would be returned as 6). The lender collects payments on small increments on a daily basis for a period of time until the entire amount and interest are fully paid off.
Private Lenders. All these are private individuals who grant money with interest just like the "Bumbays" but with a difference in terms and interest. Collateral may be required by some depending on the amount of money borrowed and the duration of when it will be paid. Written or printed agreements with signature are also usually demanded for legal purposes.This form of financing system is not often utilized if you need a fast cash loan in the Philippines because of the amount of time it takes and files it requires. It often needs about a week to get processed and the documentary requirements are not that easy to provide either.
Online Private Lenders. Online loaning system is still fairly new in the country but is becoming more and more popular because of its convenience and security. Online lenders could be a private individual or a company willing to provide short-term loans at the quickest process possible and with fewer requirements compared to banks. Most online loans in the Philippines get within-the-day (24 hours) approval which is a great thing.
Things to Consider Before Securing a Cash Loan
Now that you know your options, it is very important to assess yourself first before going through a loan agreement. Bear in mind that receiving a loan however small or large the sum is, must not be regarded lightly. I have listed some of the things that you need to ask yourself before taking that leap:
Do you really need to apply for a loan? Think about it thoroughly and decide. Is it a need? Is it a want? Either way, your credit score, name, and financial standing will be on the line and you are the one who's going to pay it all off no matter the situation so make sure that the loan is going to be well worth it.
Do you know the exact amount of money you need/will be needing? As things don't always happen the way they expect them to, it's ideal to borrow just the significant amount needed. Getting too much or too less than this amount may not be economically healthy for you.
What is your financial capacity to make the payment? Where are you going to get the money to pay the loan? Would it be from your salary? Or your business perhaps? Out of your allowance? If the money/salary/income you're expecting wouldn't arrive on time, would you have other sources? Remember, paying on time is critical and could save you a few bucks as some agencies/lenders charge late fees.
What is the amount of time you need to pay it all off? Would you be able to pay it in a month, or two perhaps? Would it take more than six months? How about one year? Your predicted duration is very important because your loan's interest rate can only get higher the longer it takes you to pay it off.
Conclusion
After identifying and analyzing your financial needs and standing, it would be useful to do some research about the company/lender you are going to apply to for a loan. The company or lender's reputation is your security. Also, take note of all of your readily available documents so you'd know if you would need to process a certain paper while applying for it. Lastly, keep in mind that loans are there to help you – borrowing the right amount of money from the right company can get you through difficult times.